Must Have Inspired Bags - Get an Inspired DIY Bag but Won't Break Your Budget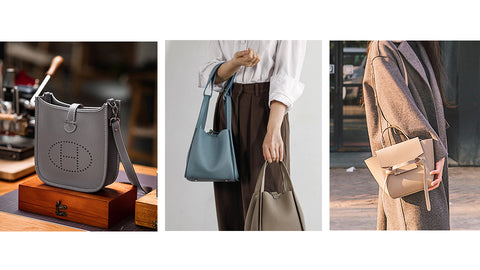 If you are one of those people who are always on the lookout for stylish and fashionable brand bags to complement your outfit, but don't wanna break your budget, then our inspired bag kits are the perfect choice for you. 
(Puzzle Bag)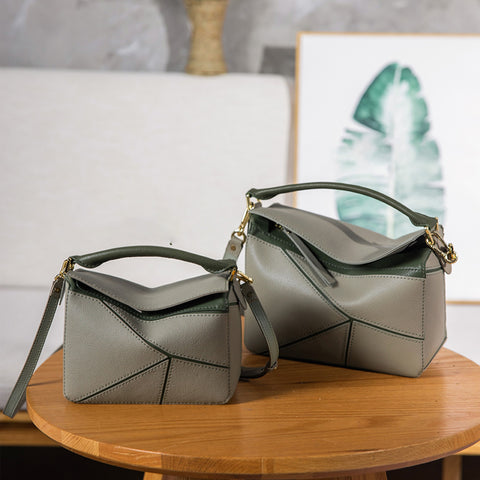 All our bag patterns are pre-cut and well made. They are made with full grain leather or double layer split leather which is all high quality. As one of our most popular bag kits and challenging kit, the inspired puzzle bag kit is definitely a pearl among your DIY projects. This world is beautiful and colorful, so we believe our bag kits should also be colorful to identify different personalities of people.
(French Bucket Bag)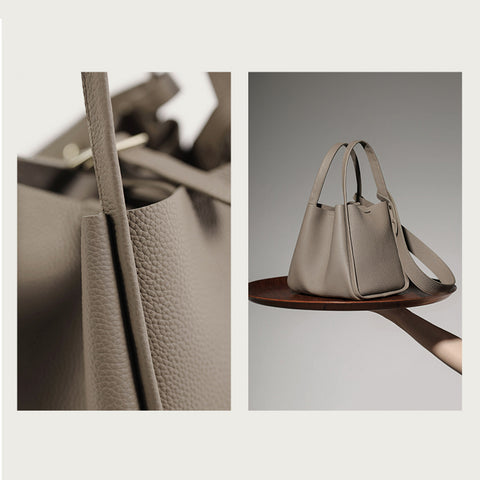 Designed for compactness and practicality, our branded bag kits are made to carry your everyday essentials such as your phone, keys, cash, cards, and other necessity so that you always have what you need at your hands. No matter you prefer tote bag, crossbody bag or shoulder bag, we got all for you. 
(Jackie Bag)
As the saying goes: strong horse with strong saddle. Without good sewing kits, we can't make a wonderful bag. If you are a beginner, don't worry about you need to buy kits or find a helper to learn some sewing skills. We prepare a full set of tools and clear tutorial videos for everyone. Once you received your package, you could enjoy sewing your kits!
(Hammock Bag)
If you are looking to accessories for you new bag, then POPSEWING bag charms are the perfect choice for you. All DIY leathercrafts are made with heart no matter for yourself or anyone you love. 
(Daisy Bag Charm)
(Rodeo Horse Bag Charm)
---